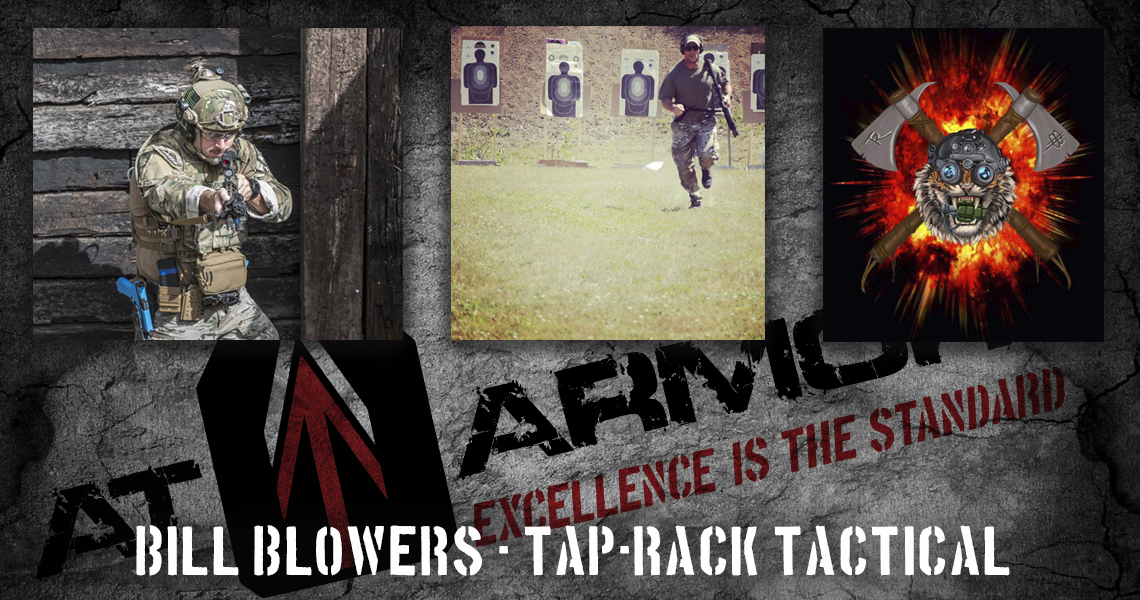 Bill Blowers and his unobtainium tiger patches need no introduction - we are proud to call him an AT Armor Brand Ambassador!

Bill served in the US Army for 6 years and has been a Police Officer for over 25 years. He has spent the bulk of his LE career assigned to SWAT holding positions as a Sniper, Ballistic Shield Man, Mechanical/Ballistic Breacher, Assistant Team Leader and Team Leader on a large and busy regional SWAT team.


He has planned or participated in approximately 1500 missions, he has over 5000 hours of documented training time, and holds instructor certifications in a variety of SWAT related topics.


Bill is passionate about what he does and is driven to provide relevant and up to date training.







To sign up for training, visit Tap-Rack Tactical, LLC